How It Works


2. We Deliver It To Your Doorstep
Your meals are carefully shipped in a recyclable, insulated package right to your home.

We make eating real food simple.
---
POTG Shipping: 3 Days or Less
FedEx Services Offered:
Standard Ground ships Monday through Friday (subject to FedEx delivery options in rural areas)
2-Day Express ships Monday through Thursday
Priority Overnight ships Monday through Friday
Orders placed before 3 PM ET will ship within 2 business days. (Many ship the same day!) Refer to the map below for more details.
So, no matter where you are in the US, we'll get your food to your door chop-chop!
*Standard Ground now delivers 7 days a week to over 7,700 towns and cities. If you live in this service area, you may no longer have to even wait over the weekend for a delivery. Certain exclusions apply to some areas. So, if you enjoy more of the country life, you may have to wait a couple more days, or you can upgrade to one of our expedited shipping options. Please contact us if you need any help planning your order arrival.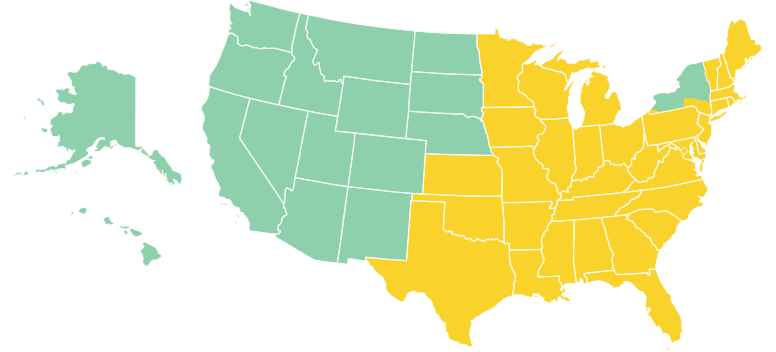 SHIPS MONDAY THROUGH THURSDAY

SHIPS MONDAY THROUGH FRIDAY